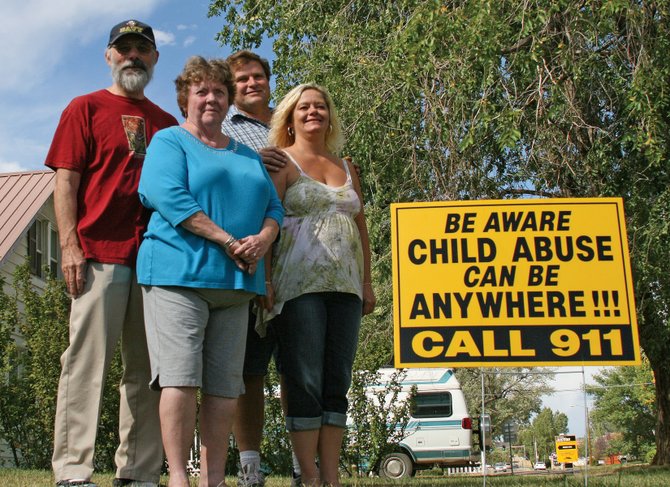 Lily Madrene Hill, front left, of Wichita, Kan., stands near a child abuse awareness sign that is an integral piece of "The Grandmother Project," a program she spearheaded with another Kansas woman. Hill is pictured with her husband, Jerry, left, and Craig residents Van Austin and Sandy Crain at Austin's home at 760 Yampa Ave.
Stories this photo appears in:

A small yard sign, advocating for something other than an upcoming sale or a political candidate, can carry a big message. That's the belief of Lily Madrene Hill, a 63-year-old Wichita, Kan., woman who arrived Saturday in Craig. She brought signs with her urging residents to be aware of a sad and disturbing crime — child abuse. "Once you are aware of something, you are kind of empowered that you might be able to help and do something," Hill said.