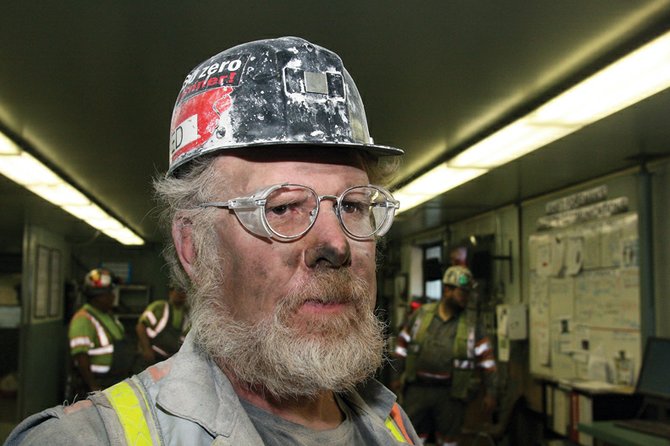 Red Steele, a coal miner at Twentymile Coal Co., poses for a photo at the mine Friday. Steele said he has been working at the mine since 1989.
Stories this photo appears in:

Brian Bevel, a coal miner on the long-wall bull gang at Twentymile Coal Co., has good reason to travel next week to Denver to testify before the Colorado Public Utilities Commission on Xcel Energy's emissions reduction plan required by Colorado House Bill 10-1365.