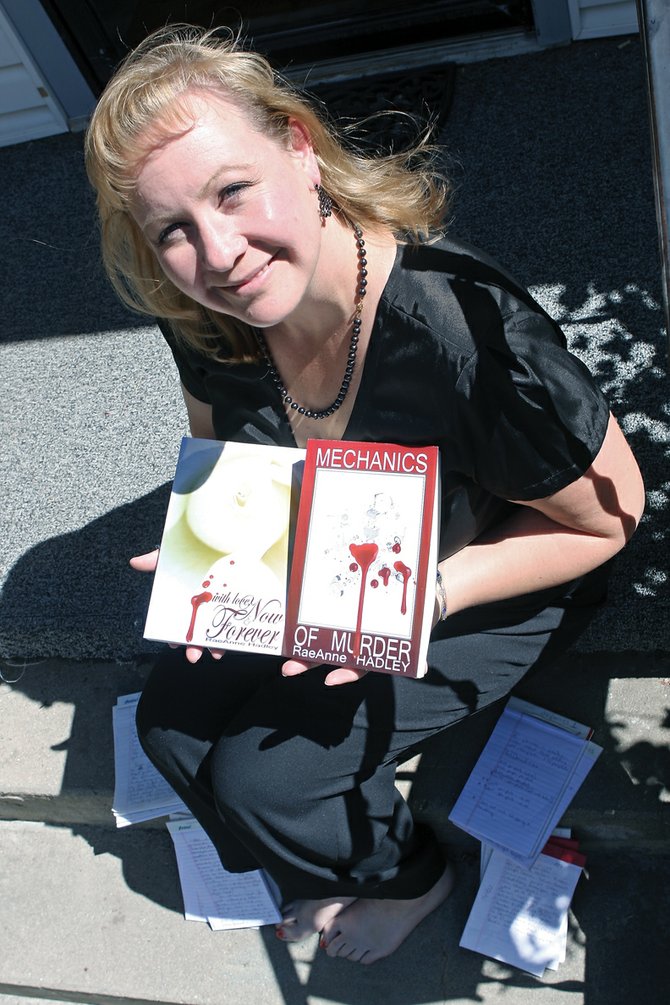 RaeAnne Hadley shows off two books she has had published, "With Love; Now and Forever," on the left, published in May 2010, and "Mechanics of Murder," published in 2008, Tuesday on her front porch. Hadley does most of her writing on either her front or back porch in long hand before transcribing the final piece into digital format.
Stories this photo appears in:

Fiction is all about creating a different world from one's own real-life experiences, something local author RaeAnne Hadley knows all about. Her life has served as inspiration for her own books, although some of the details are drastically different. For instance, she's never had an encounter with a ghost or fallen in love with a psychic. She leaves that to the heroine of her latest novel.
September 16, 2010 midnight