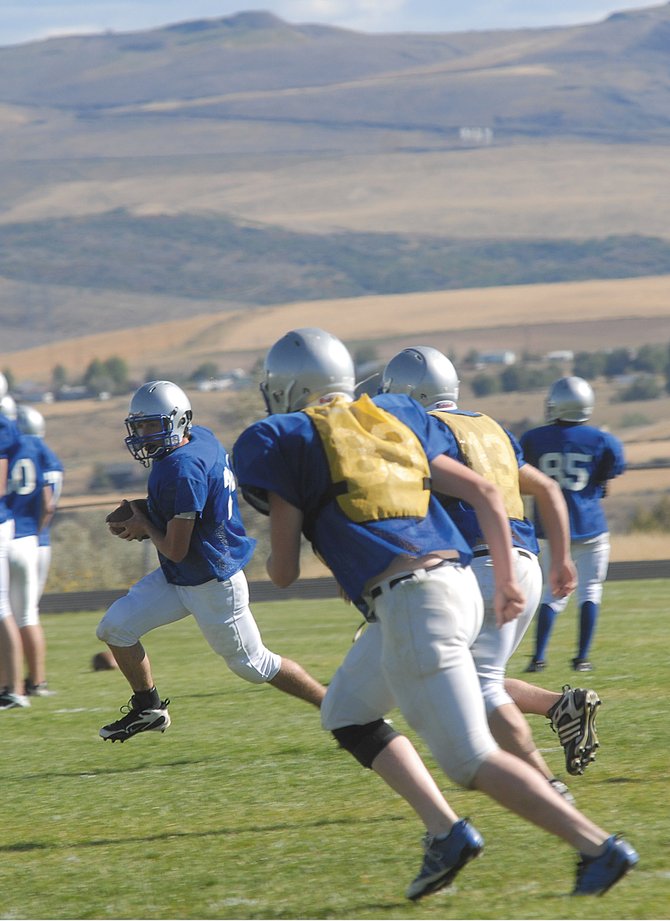 Sophomore Ryder Seely, shown here carrying the ball, tries to outrun a pair of scout team defenders Friday during Moffat County High School varsity football practice. The Bulldogs had a bye week this week, but will resume its grueling 10-game schedule Sept. 17 when John F. Kennedy High School comes to Moffat County.
Stories this photo appears in:

hat started with a zero-week game has evolved into a number one ranking. The Moffat County High School football team (0-2 overall, 0-0 in the Western Slope League), according to Massey Rankings, started the 2010 season with the hardest schedule in the state.