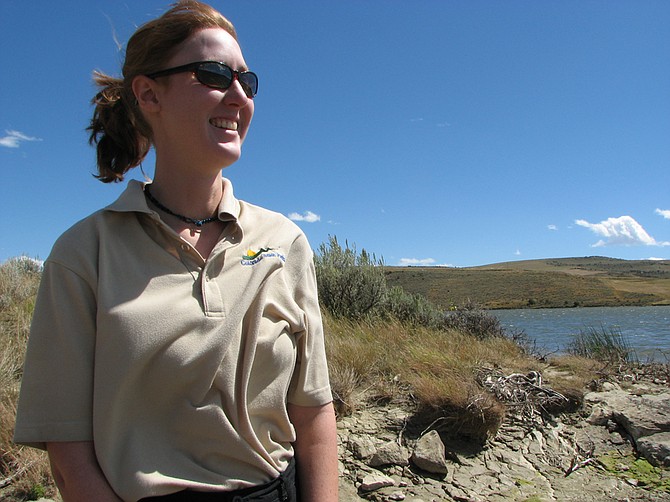 Maureen Underhill, a boat inspector at Elkhead State Park, stands near the water's edge Thursday afternoon. The park had a 32-percent increase in visitation during the summer. Statistics indicate 80,000 visitors fished, boated, camped, and swam at Elkhead this year.
Stories this photo appears in:

Aside from two boat inspectors on duty, Elkhead State Park was nearly empty Thursday afternoon. The inspectors had good ideas as to why. "It's too windy for boats today," inspector Maureen Underhill said of the strong autumn winds that pushed through the Yampa Valley. "September (attendance) always drops off because of school and hunting," inspector Stacy Kapferer added.