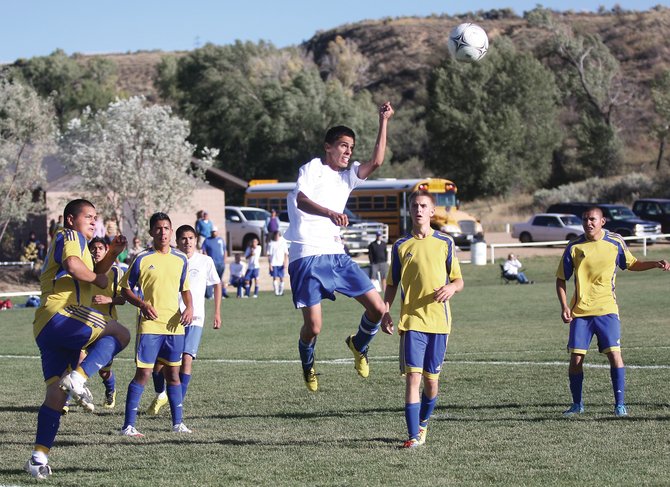 Moffat County High School senior Tracy Mendoza goes up for a header during the second half of the Bulldogs' Thursday game against Roaring Fork Valley High School at Loudy-Simpson Park. The Bulldogs won the game, 7-5, as Mendoza scored five goals.
Stories this photo appears in:
Though he may be on a tear, Tracy Mendoza, Moffat County High School senior, said he has bigger plans for the boys varsity soccer team. "It's just winning that counts," he said. "Hopefully, we can see how we would do against some harder teams." Mendoza, who scored three goals Tuesday in the Bulldogs' 4-3 win over Grand Junction Central, scored five more Thursday as MCHS toppled the Roaring Fork Rams, 7-5.