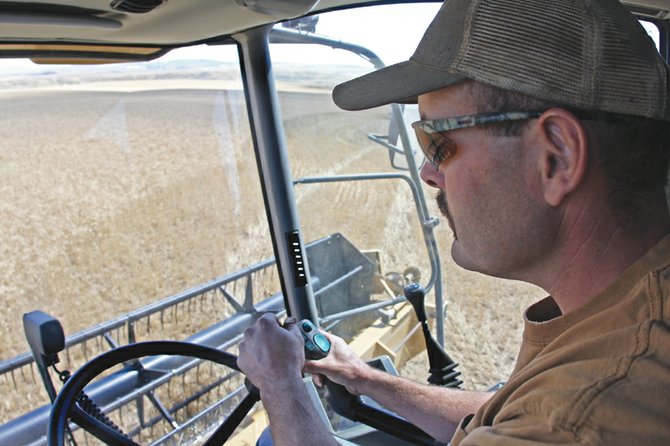 Wayne Counts harvests wheat with a combine that has a capacity of 290 bushels, or about 1,800 pounds, Thursday on Round Bottom Road, southwest of Craig. Counts expects harvests from wheat and hay to be about average compared to other years.
Stories this photo appears in:

Wayne Counts, a Moffat County wheat farmer, said there are a handful of farmers in the county left willing to try to make a living in farming. "There is definitely a reason there are only a few of us left," he said. Counts said the economics of farming and ranching in the area are often difficult. But, despite the struggles he and many other farmers and ranchers may go through in a year, he loves the profession he grew up with, he said.