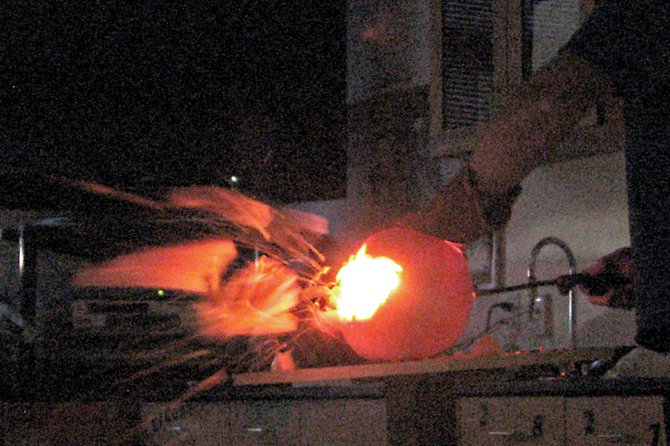 An acetylene explosion propels chunks of pumpkin into a Craig Middle School science classroom Friday. Science teacher Norm Yoast has been conducting the experiment for five years.
Stories this photo appears in:

On Friday morning, Norm Yoast addressed his eighth-grade science class by asking students to don safety goggles. Yoast stood at the head of the class. Directly in front of him lay a pumpkin on a pedestal. "There are two types of energy — kinetic energy and potential energy," Yoast said. "Kinetic energy is anything moving.