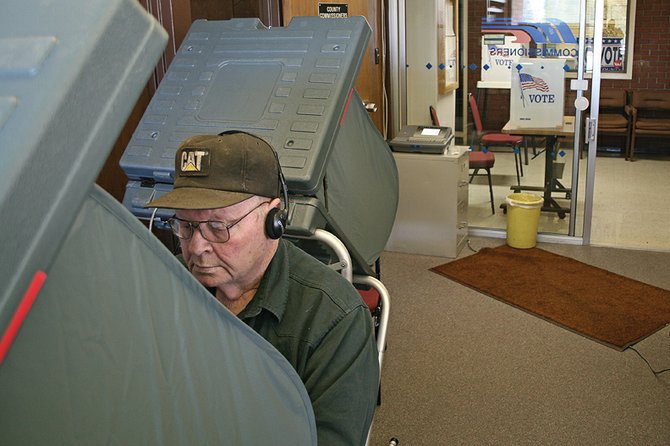 Dick Pearce, 71, a Moffat County resident, casts his vote Tuesday at the Moffat County Courthouse. Two weeks of early voting began Monday. So far, 98 residents have voted early. Early voting polls are open from 8 a.m. to 4:45 p.m. until Oct. 29 at the courthouse, 221. W. Victory Way.
Stories this photo appears in:

Activity in the Moffat County Courthouse is heating up, as early voting began Monday. Moffat County Elections Supervisor Stephanie Beckett said her office has seen increased activity in the last several weeks, with county residents inquiring when they could start voting early for the Nov. 2 general election, or when their mail ballots would arrive.