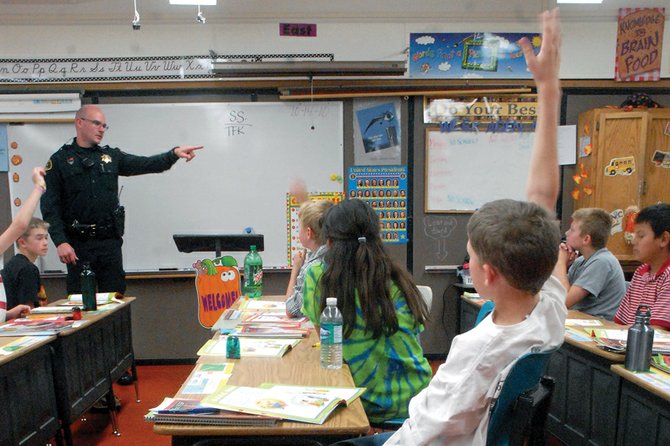 Deputy Ryan Hess, of the Moffat County Sheriff's Office, fields questions Thursday from Britni Morton's fifth-grade students during a Drug Abuse Resistance Education presentation at East Elementary School. Hess has been teaching drug awareness and prevention to area students for four years.
Stories this photo appears in:

Of the training courses Moffat County Sheriff's Office deputy Ryan Hess has taken, he said the Drug Abuse Resistance Education program was the hardest. "Seriously," Hess said of the two-week course. "We had 10-hour days, and a minimum of six or seven hours of homework every night." Hess and officers Tony Gianetti, Mike Edwards and Norm Rimmer of the Craig Police Department are local law enforcement representatives of the DARE program.