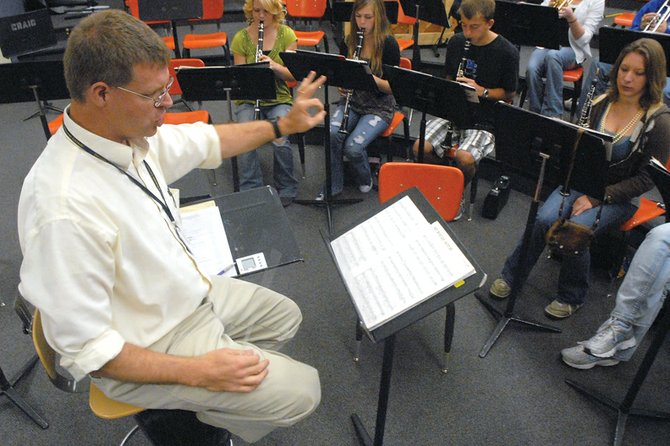 John Bolton, Moffat County High School band director, conducts the wind ensemble Thursday at MCHS. Bolton has been teaching music at MCHS and Craig Middle School since 2004, and has seen the programs grow steadily since then.
Stories this photo appears in:

After six years as band director at Moffat County High School and Craig Middle School, John Bolton said his music program has hit its stride. "I think the band is operating at my capacity — for what I currently know, and for what I can currently get kids to do ... Unless I get smarter," Bolton said. Since Bolton took over in 2004, the music department has seen a steady rise in participation and quality, both of which are quantifiable.