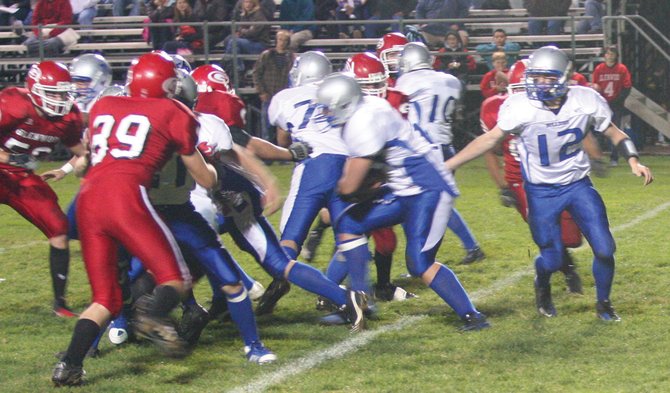 Moffat County quarterback Bubba Ivers hands the ball off duing the Bulldog's 35-7 loss on Friday night. Glennwood Springs beat Moffat County 35-7 to hand the Bulldogs their second straight loss.
Stories this photo appears in:

It was almost as if Moffat County High School head coach Kip Hafey had a crystal ball when he predicted what the football game against Glenwood Springs would look like — at least in the first half anyway. Hafey said his team was going to try to keep the ball in their own hands as much as possible, which they did possessing the ball for 20 of the first half's 24 minutes.