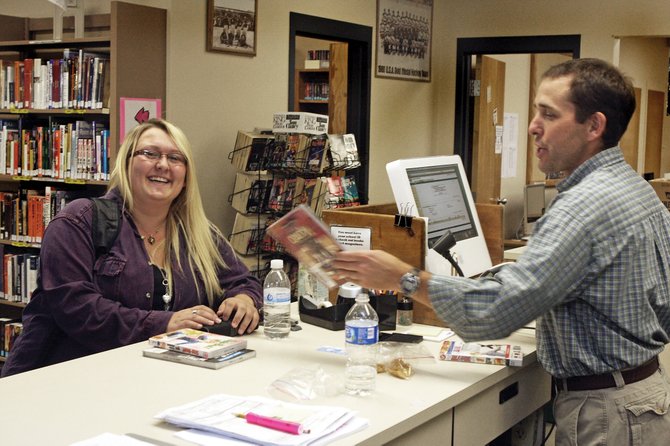 Moffat County High School librarian James Neton, right, checks out books for senior Shelise Kowach on Tuesday in the school's library. The school recently won $500 worth of literature through a raffle. The school's library houses about 17,000 books for its 600 students.
Stories this photo appears in:

James Neton borrows most of his reading material from work. "Right now I'm reading 'Helmet for My Pillow,' by Robert Leckie. It's excellent," Neton said.