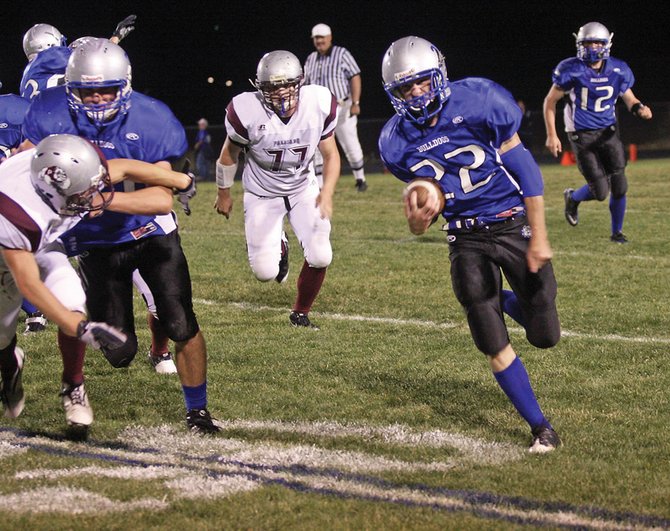 Junior Braeden Sullivan turns the corner for a 55-yard touchdown run last Friday against Palisade High School. The Bulldogs travel to Glenwood Springs High School to take on the top ranked team in the Western Slope League tonight.
Stories this photo appears in:

For three-and-a-half quarters, Glenwood Springs and Moffat County were both down two touchdowns in their games against Palisade. What happened in the final six minutes of the respective games is what sets the two teams apart. Glenwood rallied for two touchdowns and a win, Moffat County gave up two touchdowns for a lopsided loss (at least on the scoreboard).