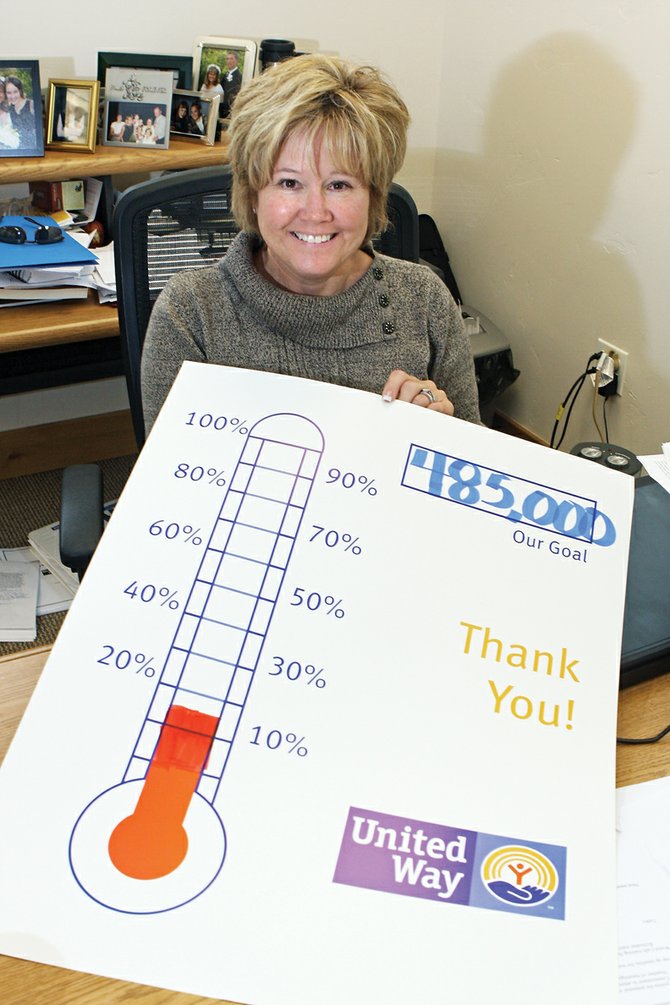 Corrie Ponikvar, executive director of Moffat County United Way, shows the organization's fundraising "thermometer" Wednesday in her office. So far, the organization has reached about 15 percent of its $485,000 goal for the 2011 campaign, which continues through Nov. 19.
Stories this photo appears in:

The Moffat County United Way has kicked off its 2011 donation campaign, Executive Director Corrie Ponikvar said Wednesday. The annual campaign, which runs this year from Sept. 27 to Nov. 19, seeks to raise $485,000 for distribution among 75 to 80 nonprofit agencies within Moffat County. The Moffat County United Way receives most of its donations through workplaces, Ponikvar said. Typically, employees will contribute a small portion of their earnings from each pay period, and many employers will match those donations dollar for dollar.