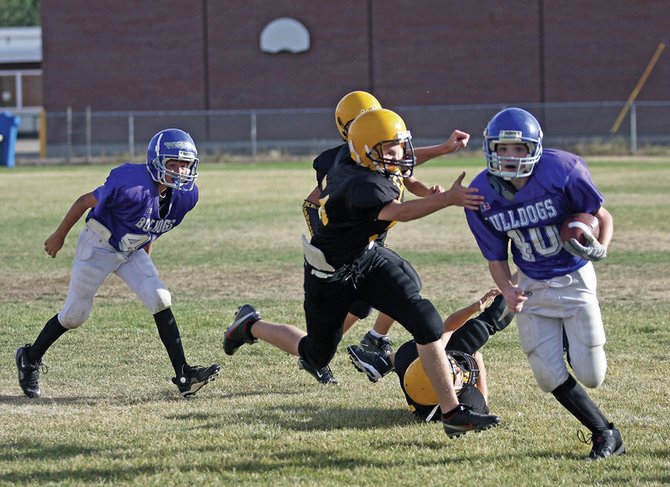 Brett Loyd tries to turn the corner during the second quarter of the seventh-grade football game against Meeker on Tuesday at Craig Middle School. The seventh-grade team won, 28-6, while the eighth-graders also took home a victory, 36-8. Both teams have 6-0 records for the season and will finish up the year against Steamboat Springs on Saturday.
Stories this photo appears in:

With their final game as members of the Craig Middle School football team days away, eighth-graders Tyler Davis and Miguel Cruz have mixed emotions. On one hand, they're sad to see the end of an era. But, they're also excited at the prospect of finishing their season undefeated.