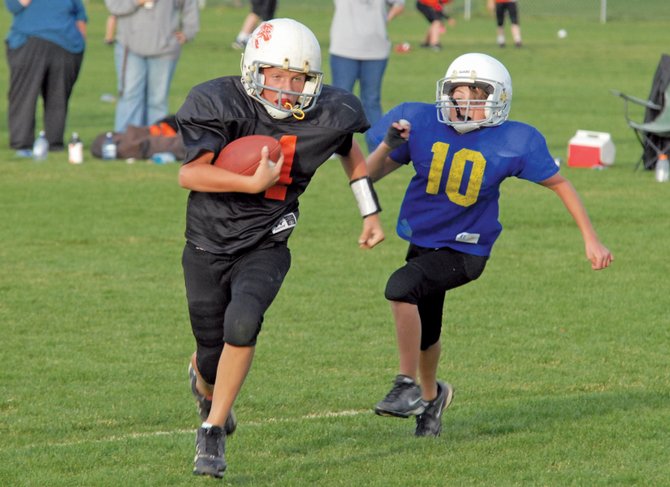 Hayden quarterback Isaac Maestas prepares to score a touchdown during his fifth- and sixth-grade Doak Walker team's Tuesday game against the Chargers. Hayden won the game, 22-14, putting them in second place overall. They will play in the Oct. 12 championship game against the undefeated Bengals.
Stories this photo appears in:

Hayden football coach Chris Carson's feelings Tuesday evening at Woodbury Sports Complex were better expressed through one of his players, namely his 11-year-old son, Christian. "We're going to the kids' Super Bowl!" Christian shouted after the final whistle blew.