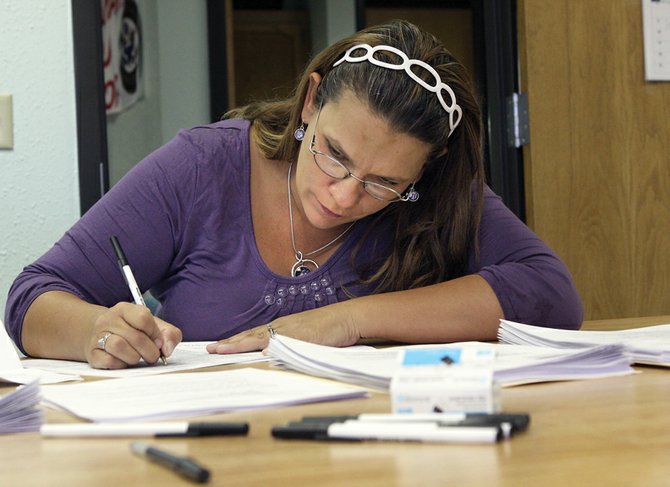 Brenda Whiteside, of Hayden, fills out paperwork as part of an application process during a job fair Tuesday at the Colorado Workforce Center of Craig. Organizers aim to fill 10 to 12 seasonal positions at Yampa Valley Regional Airport, and will be accepting applications at the center through Thursday.
Stories this photo appears in:

Kelly Pierce said it is sometimes hard to see the number of unemployed residents come through the Colorado Workforce Center of Craig looking for work on a daily basis. "It is tough because you want to be able to help everybody," said Pierce, a labor and employment specialist with the center. Pierce said most people looking for employment talk to at least 20 or 30 employers before getting a call back or being offered a job.