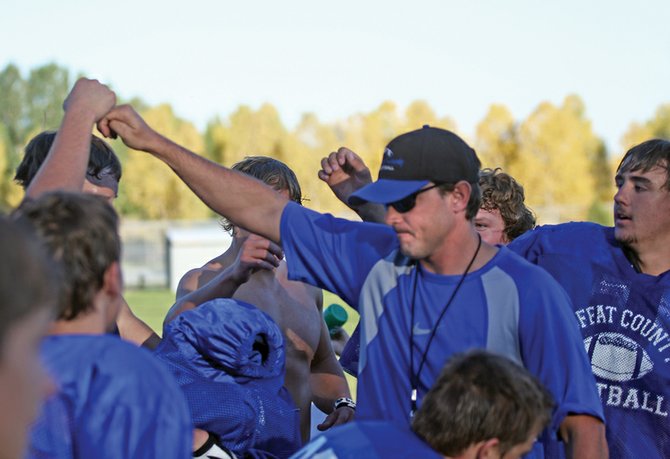 Kip Hafey, Moffat County High School head football coach, brings his team together after practice Wednesday at MCHS. The Bulldogs wrapped up their last day of full contact practice for the week in preparation for tonight's Homecoming game against Palisade High School. Hafey has a 6-2 career record on Homecoming at MCHS, although his teams have struggled against Palisade.
Stories this photo appears in:

MCHS prepared for visit by ranked opponent on Homecoming
Moffat County High School has been full of festivities this week. That was easy to see within the first 10 seconds of entering the high school when students walked around in themed outfit of the day, like 1980s, cowfolk or hippies. After school was also busy.