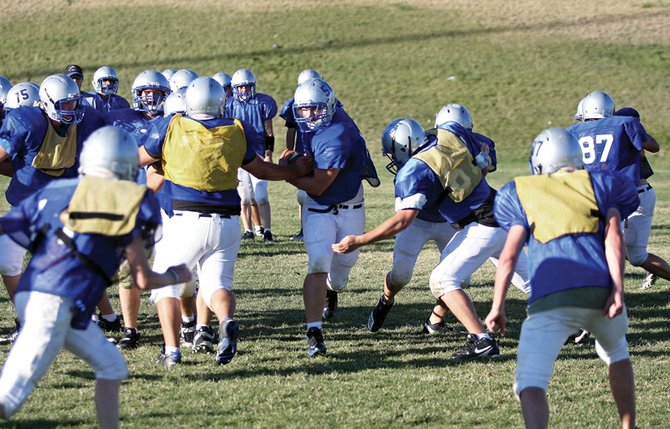 Hodge Raftopoulos runs through the line during offensive practice Wednesday at Moffat County High School. Raftopoulos, a senior, led the team in scoring last week out of the "thunder formation" against Delta High School and hopes he can repeat his three-touchdown performance tonight against Palisade High School.
Stories this photo appears in:

MCHS prepared for visit by ranked opponent on Homecoming
Moffat County High School has been full of festivities this week. That was easy to see within the first 10 seconds of entering the high school when students walked around in themed outfit of the day, like 1980s, cowfolk or hippies. After school was also busy.