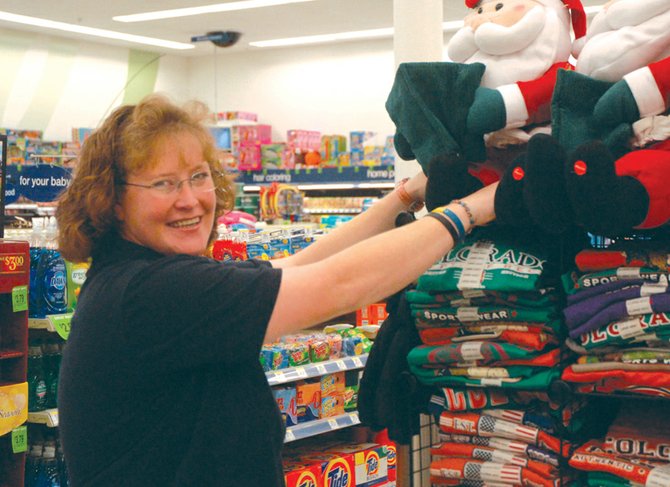 Walgreens service clerk Donna Aldridge positions a stuffed Santa Claus with the rest of the store's holiday decorations. Aldridge has worked at Walgreens for two years. In her spare time, she likes to go mud-bogging, hunting and camping, playing pool with her family, and spending time with her numerous pets.
Stories this photo appears in:

"I've been here with Walgreens for two years. I love it. It's a nice store to work for. It's very family-oriented and very down-to-earth. I love it. And being a local, it's very nice. We've had a lot more hunter traffic lately. We have been getting people in for holiday stuff. We've also had a lot of senior citizens come in because we offer the senior discount rate.
November 22, 2010 12:35 a.m.