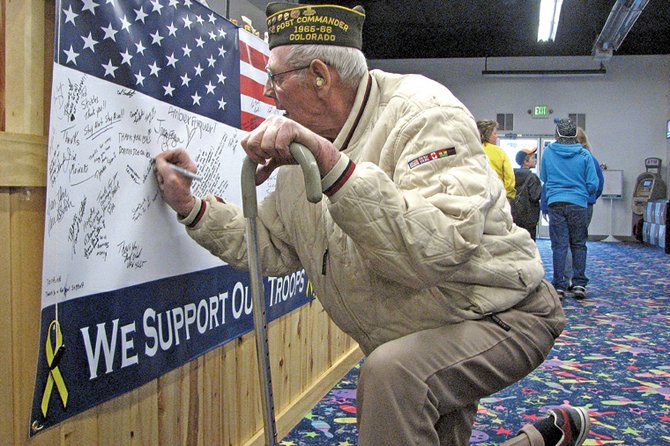 U.S. Marine Corps veteran Alvin Lawton, who served in Korea from 1952 to 1954, signs his name to a banner Saturday at Thunder Rolls Bowling Center in Craig. The banner is in support of U.S. troops. During the past month, Thunder Rolls has raised more than $2,500 for the Bowlers to Veterans link, an organization that provides support to former and active servicemen and women.
Stories this photo appears in:

U.S. Army veteran Archie Albaugh served in Vietnam from 1969 to 1970. He was in charge of artillery. "Most people run away from flying bullets," Albaugh said. "We ran toward them because we wanted to take the shooters out." On Saturday, however, Albaugh was focused on targets of a safer nature. Bowling pins.