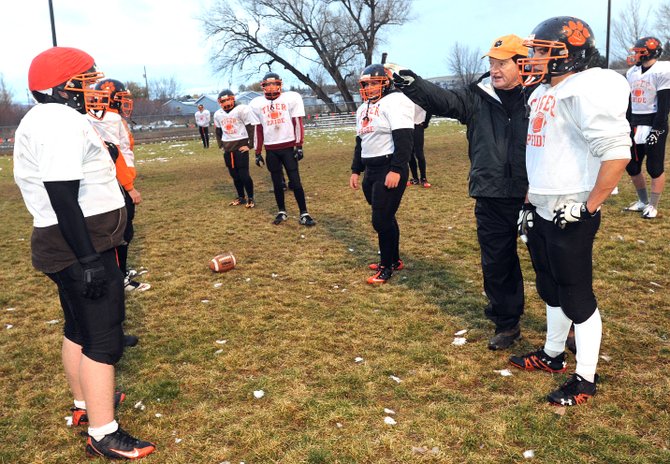 Hayden High School assistant football coach Bob Harris instructs his defensive line Nov. 10 as the Tigers prepared for Nov. 13's home playoff game against Wray. Harris has decided to leave coaching after working as an assistant football coach in Steamboat Springs and Hayden for more than 45 years.
Stories this photo appears in:

The Hayden High School football team has been here before. The Tigers, winners of three straight and five of their last six, have peered across the field in the past and seen what most outsiders deem as the best team in Class 1A. No. 9 Hayden prepares to welcome top-seeded Wray at 1 p.m. Saturday.