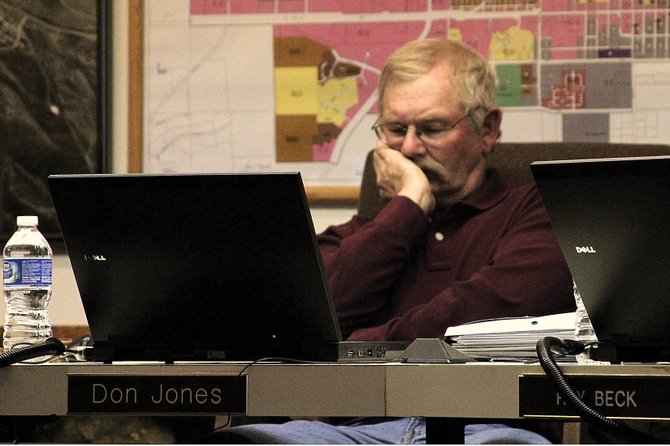 Craig Mayor Don Jones listens to members of the Craig City Council during a discussion Tuesday about how the city should address deer in the city. Public comment was limited during the meeting, but several residents interjected during the discussion.
Stories this photo appears in:

A line formed out of the Craig City Council chambers Tuesday night with residents eager to hear how the council and Mayor Don Jones would move forward with a plan to remove deer inside city limits. After about 45 minutes of discussion, the city council agreed more discussion was needed before moving forward with one or more of the options presented by the Colorado Division of Wildlife for dealing with deer in the city.