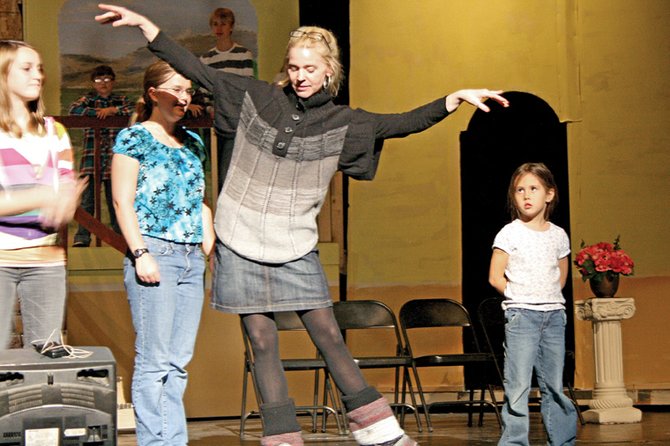 Director Heather Dahlberg, middle, teaches dance moves to Kaytlin Herring, left, Kellie Looper and Briana Woods during a recent rehearsal of the school's production of "The Sound of Music." This is Dahlberg's first year in the Moffat County School District. She said her goal is to make the MCHS musical/theater program better than it has ever been.
Stories this photo appears in:
Kat Thompson, a Moffat County High School junior, has high hopes for the school's upcoming production of the "The Sound of Music." "I hope it's as big as 'Beauty and the Beast,'" Thompson said. "We need to make money." Thompson will star as Maria when "The Sound of Music" opens Nov. 18, beginning a three-day run at the MCHS auditorium. She and a group of students, ranging from ages 5 to 17, have been rehearsing since early September.