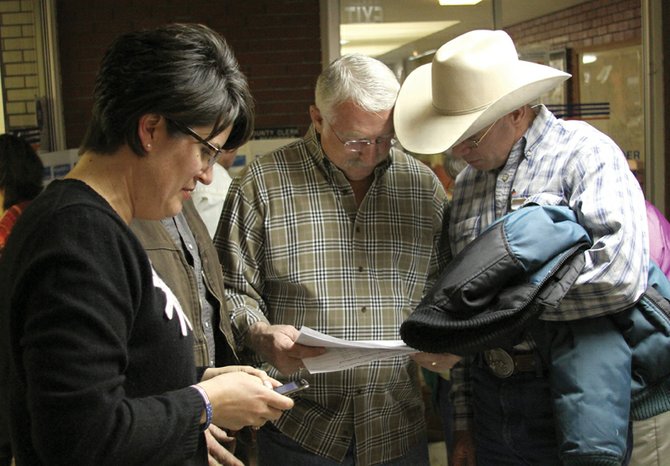 Tom Mathers, middle, looks over results with fellow Moffat County Commissioner Tom Gray while his wife, Stacey Mathers, left, checks her phone Tuesday night at the Moffat County Courthouse. Mathers, the incumbent, defeated write-in candidate Kerry Moe in the general election for Moffat County Commission, District 3.
Stories this photo appears in:

Incumbent commissioner 'relieved' by voters' decision
Moffat County Commissioner Tom Mathers said he knew exactly why county voters chose him to serve another four years in the District 3 seat during Tuesday's general election. "It was my honesty," he said. Mathers, 61, the incumbent District 3 commissioner, defeated write-in candidate Kerry Moe by 2,633 votes. He received 3,271 votes, or about 84 percent, to Moe's 638 votes, or about 16 percent.