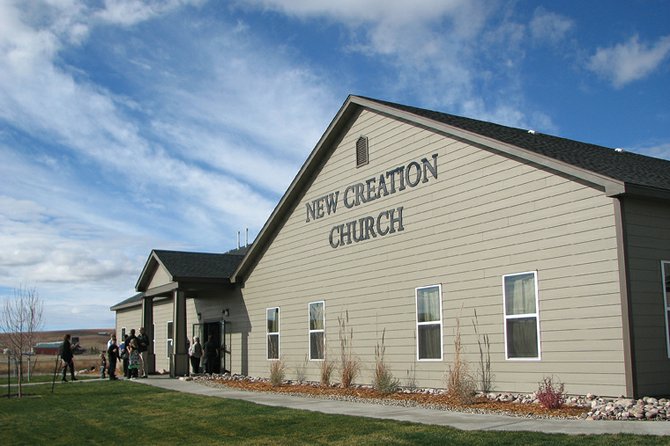 Churchgoers depart the New Creation Church. Sunday marked the first service at the church's new location.
Stories this photo appears in:

The Rev. Jason Haskell stood at the podium. Behind him, five musicians and four singers waited silently on stage. "I think God is a party god," Haskell said to his congregation Sunday. "If you look at the Scriptures of the Old Testament to the New, you'll see that he was always into celebration. he would always say, 'And on this day, set this day aside for celebration, set this day apart for the things I want to do. And rejoice and celebrate.'" With those words, the band struck up a rollicking song. The congregation waved arms, clapped hands and swayed in celebration.