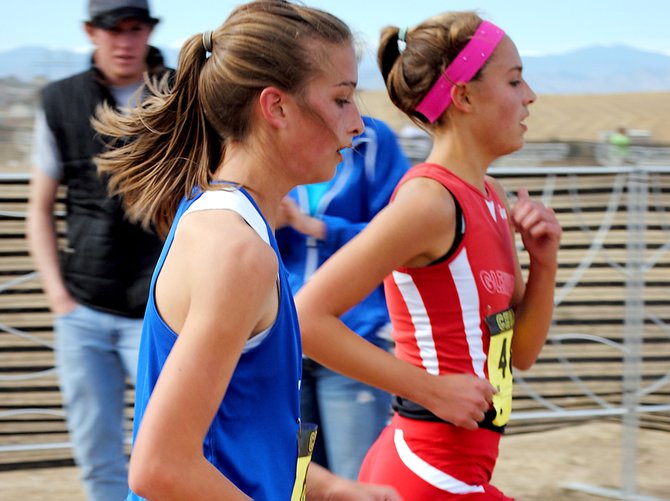 Moffat County High School freshman Brenna Ciesco races next to an opponent from Glenwood Springs during Saturday's Colorado State High School Cross Coutnry Championships on Saturday. Ciesco finished 34th in the race. The girls team finished 12th.
Stories this photo appears in:

Maddy Jourgensen's watery eyes summed it up for the Moffat County High School girls cross-country team. "It was just not a good race," she said, fighting off tears after her race at the Colorado State High School Cross-Country Championships. Jourgensen finished her stellar cross-country career with an 11th-place finish. As a junior she was fourth and as a sophomore she was sixth.
November 1, 2010 midnight