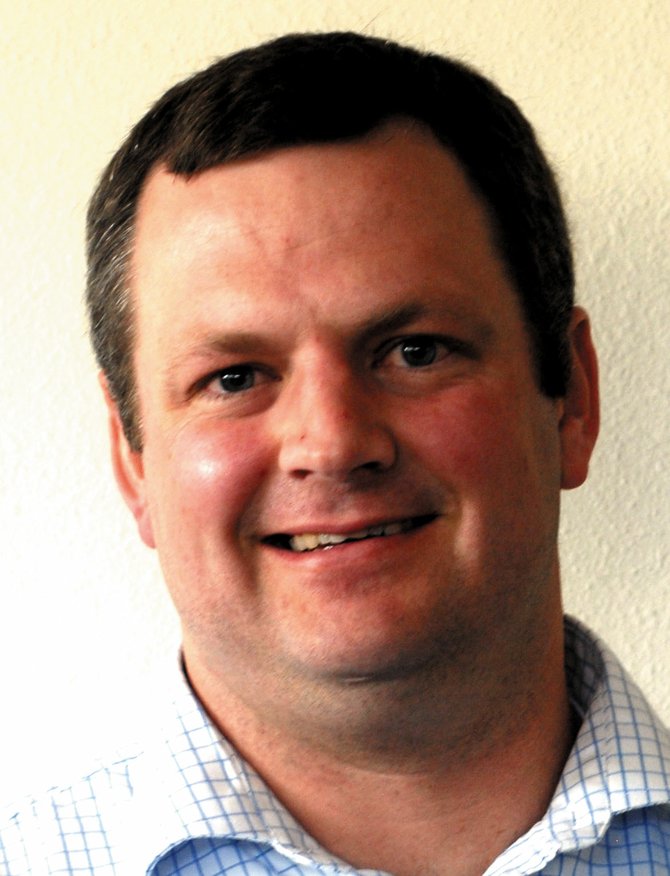 Chris Jones
Stories this photo appears in:
Craig resident Chris Jones expressed concern Monday night to the Moffat County School Board over looming state budget cuts. Jones told school board members he moved back to Craig with his family two years ago, and has a daughter in first grade and a son in preschool. "To put it in Texas Hold 'Em terms, I'm all-in," he said. "I've got the next 12 to 13 years of education for my kids here, so I'm very concerned about now, two years from now, five years from now, 10 years from now."
Chris Jones to fill seat once held by late Marianna Raftopoulos
The Craig/Moffat Economic Development Partnership elected a new board member at its annual meeting Tuesday. Chris Jones, of Jones & Associates, was appointed to a vacant seat once held by the late Marianna Raftopoulos.