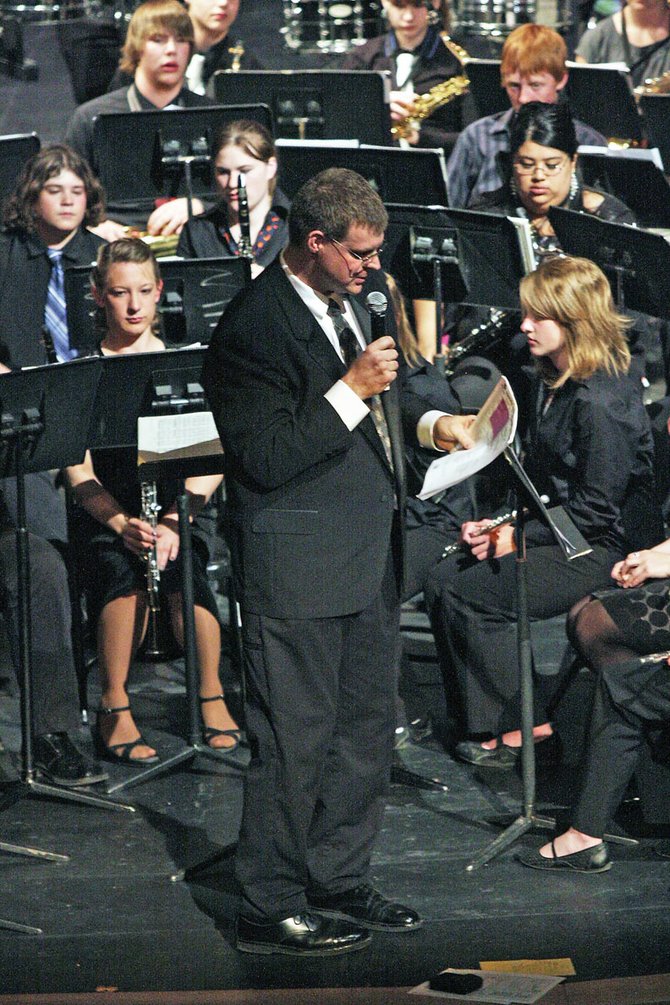 John Bolton introduces the "Epic Star Wars Series" to the audience during the Moffat County High School band's spring concert May 4. Bolton has taught band to Moffat County students for six years.
Stories this photo appears in:

When a young John Bolton found himself floundering in the rough waters of adolescence, it was band class that came to his rescue. "It was a lifeboat for me as a kid," Bolton said. "And it's not that my home life was so horrible as I see with the kids today who have to deal with some really difficult situations.