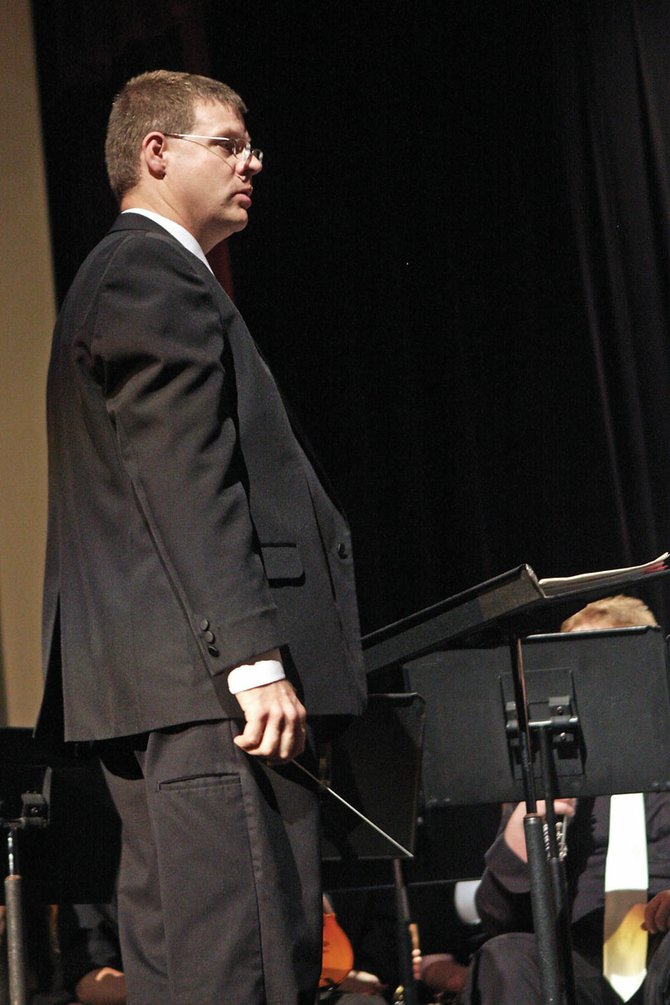 John Bolton, a Moffat County High School band teacher, says a few words to the audience during the band's spring concert May 4 at the MCHS auditorium. On Tuesday, Bolton received the 2009-10 Craig Daily Press Teacher of the Year award.
Stories this photo appears in:

When a young John Bolton found himself floundering in the rough waters of adolescence, it was band class that came to his rescue. "It was a lifeboat for me as a kid," Bolton said. "And it's not that my home life was so horrible as I see with the kids today who have to deal with some really difficult situations.