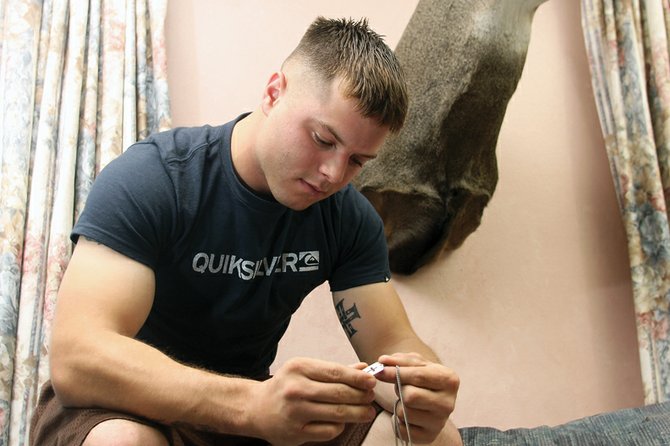 Wacie Laabs, 21, a corporal in the U.S. Marine Corps, holds a cross necklace his mother, Craig resident Sonja Laabs, has given him before deployments to Iraq and Afghanistan. Wacie returned home Monday night to Craig. He said the cross is something of a good-luck charm for when he goes overseas.
Stories this photo appears in:

Wacie Laabs' tattoos — a U.S. Marine Corps emblem, a Celtic cross, the word "Honor" inked in old English — can almost be viewed as his road map to war.