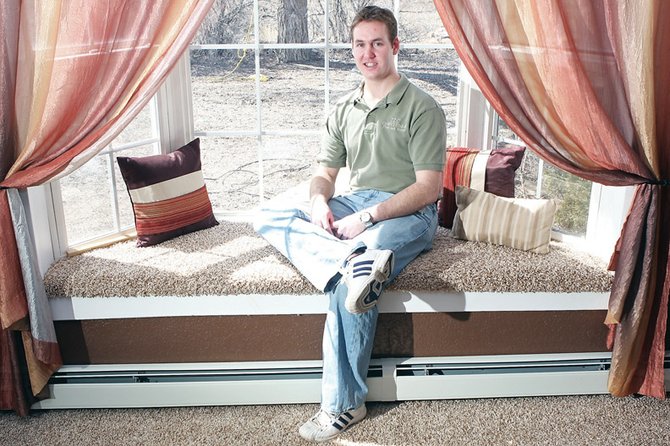 Kevin Oxley sits in the living room of his Victorian-style home on the 1500 block of Yampa Avenue. Oxley is a manager of TLC Carpet One and has lived in Craig most of his life.
Stories this photo appears in:

"I was born and raised in Craig. My dad's owned our company for about 35 years. I went to school at CSU and graduated in business and commercial real estate, and I figured I had a good family business to come back to, so here I am doing that."