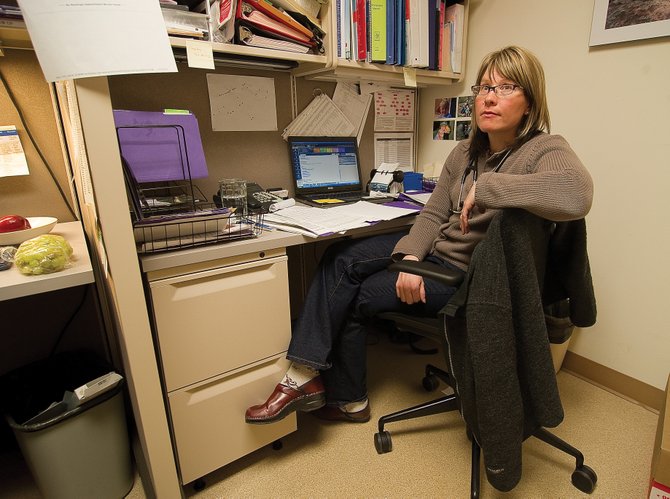 Kim Boyce, a physician's assistant at the Steamboat Springs Visiting Nurse Association office who also works at a private practice in Craig, said she sees 80 to 100 patients per month in Steamboat, while working just two days a week here. "Probably 98 percent of them do not have health insurance," Boyce said Monday.
Stories this photo appears in:

Medical community responds positively to health care overhaul; concerns remain
Members of the local medical community gave primarily positive responses Monday to the federal health care overhaul, especially citing its potential to increase coverage and access to services in rural Northwest Colorado. But there also are concerns of increased costs to hospitals and an increase in demand for services that may be difficult to keep up with in the absence of more medical professionals.