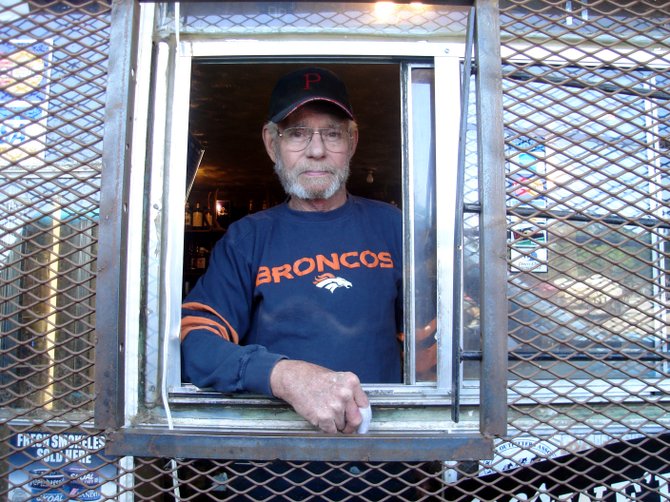 Roy Southard stands in the window of the Cork and Bottle Shop, a liquor store he owned for 34 years before it closed in summer 2006. Southard died Sunday in his home after battling illness for almost four years.
Stories this photo appears in:

For 34 years, the only fixture more permanent in the Cork and Bottle liquor store than owner Roy Southard was a chair next to the counter. Anyone who sat in that chair, whether it was one of Southard's many nieces and nephews or a regular customer, was likely to be treated to a piece of life advice or an old fishing tale.