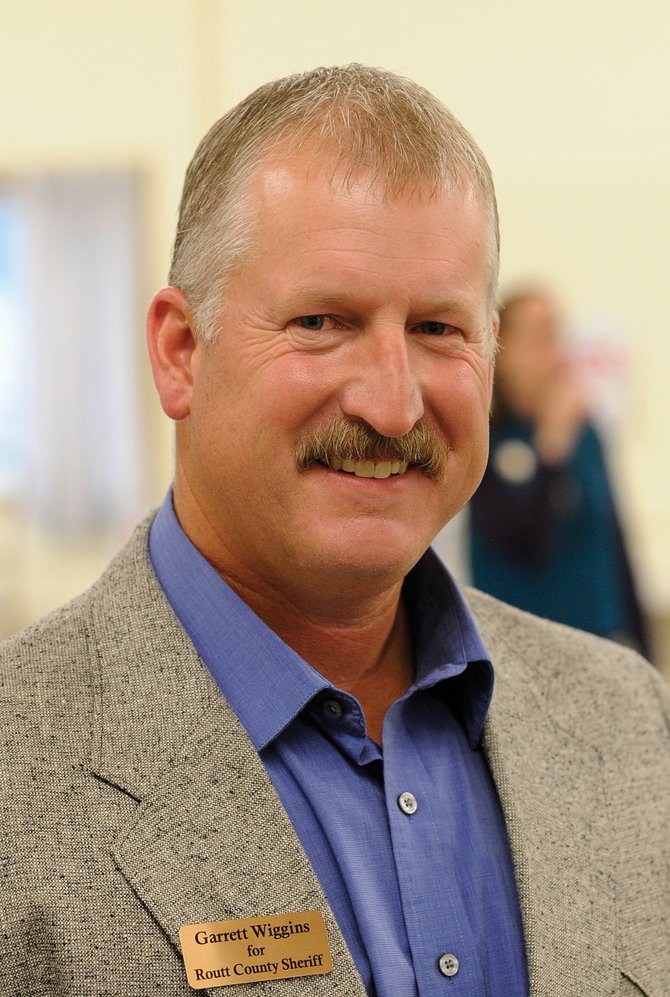 Garrett Wiggins
Stories this photo appears in:

Wiggins and Jantz maintain the legislation passed by Colorado's House and Senate won't keep guns out of the hands of criminals and instead will punish law-abiding citizens. Both sheriffs said Tuesday that gun control has been the No. 1 concern of their constituents in recent months, and that every email, phone call and comment they have heard is from residents who oppose gun control legislation.
Routt County Sheriff-elect Garrett Wiggins has offered his undersheriff position to Hayden Police Chief Ray Birch, who said today that he'll take the job.
It's campaign season again, and two Republicans are stepping up their efforts to win the primary for Routt County Sheriff's Office.
ACET commander said decision is based on Hatch Act questions
The All Crimes Enforcement Team commander said his agency would be finished spending a federal grant early next week. He'll refile for the Routt County sheriff's race then, to avoid any possible Hatch Act violation.
ACET leader to continue campaign while Hatch Act is examined
Garrett Wiggins is looking into a 1939 federal law that could prevent him from running for elected office, but he said he is continuing his campaign until the question is resolved.