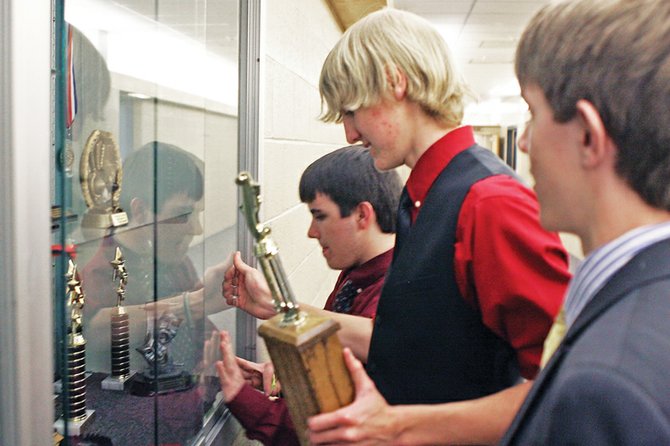 Moffat County High School sophomore Collin Dilldine, left, opens the trophy case for senior Brodie Schultz to put the speech and debate district sweepstakes trophy back in the Moffat County High School trophy case. Sophomore Ryan Zehner, right, watches. The MCHS Speech and Debate Team won the district trophy for the third straight year.
Stories this photo appears in:
It was supposed to be a rebuilding year for the Moffat County Speech and Debate Team. But as seniors Brodie Schulze and Janna Thompson hoisted the district sweepstakes trophy above their heads on the stage in the Moffat County High School auditorium Saturday, it was a debate dynasty that was on their mind.