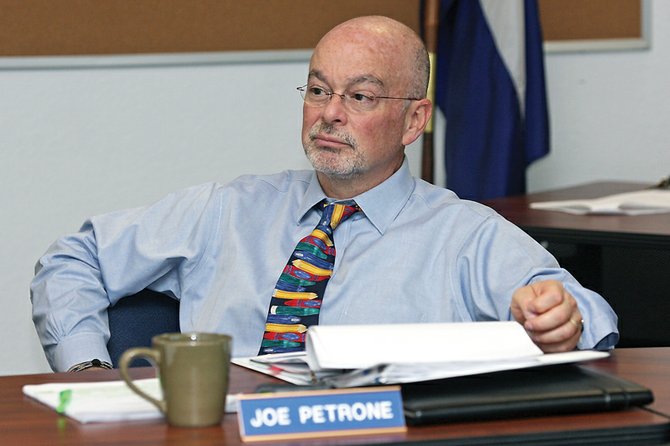 Superintendent Joe Petrone listens during a work session before a Moffat County School Board meeting Thursday at the Moffat County School District administration building. Petrone, who is wrapping up his first year with the district this month, faced challenges such as district-wide budget cuts and a review of the school calendar.
Stories this photo appears in:

Petrone faced budget cuts, calendar review in first year
Joe Petrone, Moffat County School District superintendent, will wrap up his first year at the district this month. The Moffat County School Board appointed Petrone to replace Pete Bergmann, who retired July 1, 2009. For Petrone, it's important to reflect on the past as he moves into the future.