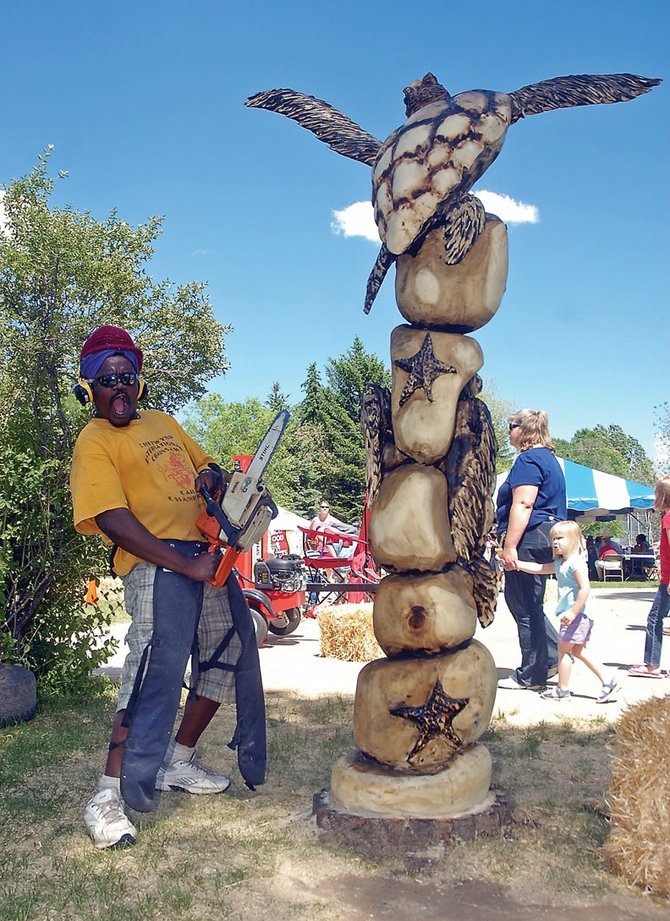 Bongo Love stands next to his event-winning piece, "When We Are Together," during the 11th annual Whittle the Wood Rendezvous on Saturday at Craig City Park.

Stories this photo appears in:

At 1 p.m. Saturday, nine chainsaws roared to life in unison. Nine woodcarvers danced around their stumps as wood chips flew like confetti from the contact point, where machine meets nature and art comes into existence — in under an hour. The quick carve competition, a new event at the 11th Annual Whittle the Wood Rendezvous, was like a concentrated version of the four-day festival at Craig City Park.