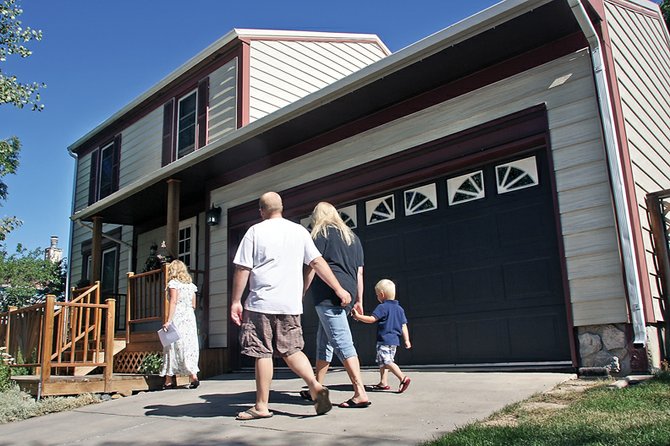 Yvonne McAnally, of American Northwest Realty, shows a home to Brandon Shipman, his wife, Ashly, and their 3-year-old son, Adam, on Friday at 3845 Exmoor Place in the Ridgeview subdivision. The local housing market has slowed considerably during the economic recession causing the number of listed homes to swell.
Stories this photo appears in:

Moffat County real estate, auto industries struggling to keep pace
Robert and Maryellen Gonzales have had their home at 3845 Exmoor Place on the market for about 30 days. In that time, the couple has had two showings. They hosted an open house recently, but no prospective buyers came.