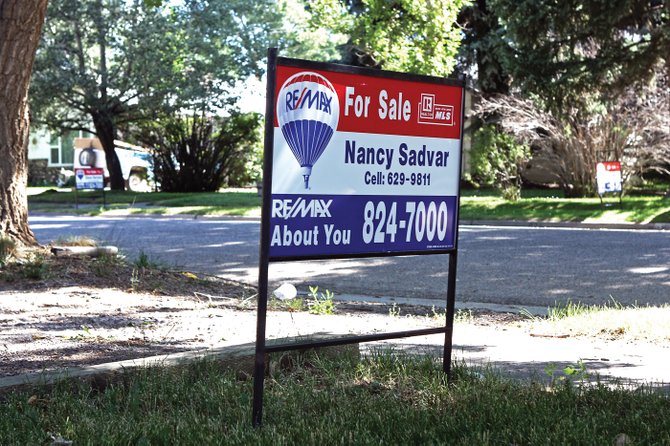 "For Sale" signs line the 500 block of Rose Street. Six homes on the block are currently for sale. Before the recession, about 130 homes on average were listed for sale at one time, but after the recession, that number has risen to 200 homes on average.
Stories this photo appears in:

Moffat County real estate, auto industries struggling to keep pace
Robert and Maryellen Gonzales have had their home at 3845 Exmoor Place on the market for about 30 days. In that time, the couple has had two showings. They hosted an open house recently, but no prospective buyers came.