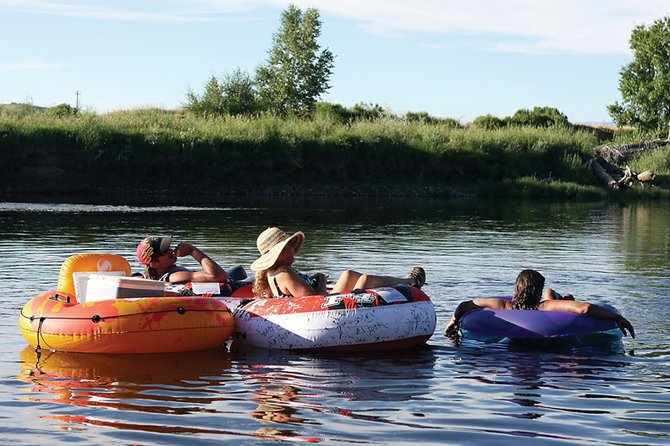 Dave Robinson, left, Libby Beach, middle, and Cyndi Arnett float down the Yampa River on Saturday past Loudy-Simpson Park. Boating and tubing down the river is an inexpensive way for many area residents and visitors to cool off in the summer heat.
Stories this photo appears in:

State park: About 3 more weeks to float river in Craig
The season for taking a cool float down the Yampa River in the summer heat, a favorite pastime for many Craig and Moffat County residents, could soon come to a close. That's according to Ron Dellacroce, manager of the Yampa River State Park. He estimated that a section of the river many local residents use — from Yampa Valley Golf Course to South Beach — should be floatable for three more weeks. It is one of the deepest river sections in the region, he said.