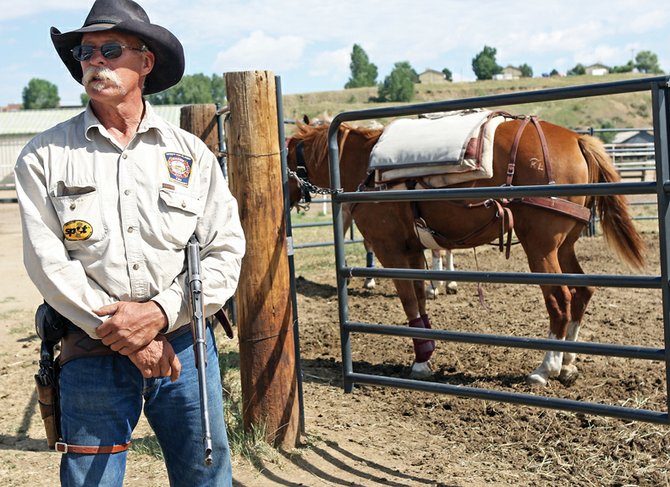 Idaho resident Phil Dawson, who is making a 7,500-mile trip across the U.S., hit a roadblock July 24 when one of his horses was injured. Although the injury sets his trip back, Dawson said the assistance of people like Turner DuPont and Sandra Gardner, who are Moffat County residents, will help him get back on the road.
Stories this photo appears in:

Moffat County residents lend assistance in difficult time
When Idaho resident Phil Dawson, 59, set out on his 7,500-mile journey across the United States, he knew he would run into problems. What he didn't expect was to be sidelined for a few weeks, Dawson said. Dawson's trip is designed to raise money for the non-profit organization he founded, America Fundraisers Inc., an organization that assists families with medical expenses for children who need organ transplants. The trip brought him through Craig on Thursday.