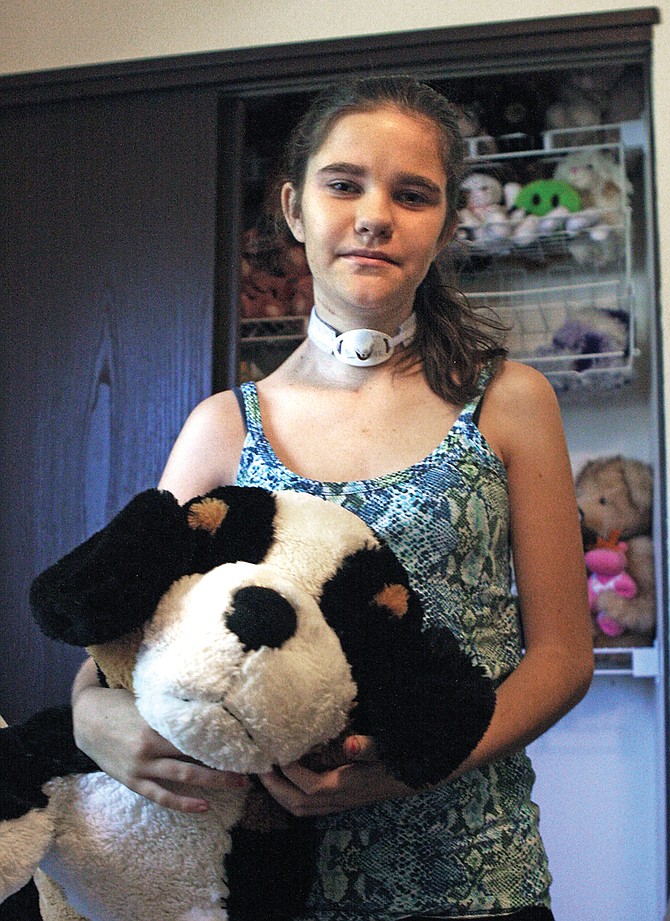 Katie Kennedy, 13, holds a stuffed dog Saturday given to her by her brother. About 50 other stuffed animals are packed into her closet, each of them gifts given to her by friends and family while she received treatment in the hospital.
Stories this photo appears in:

This summer may not have been what Karleen Kennedy was expecting, but she's happy family and friends are around to support her when she needs it most. On June 16, Karleen's 13-year-old daughter, Katie, was diagnosed with papillary carcinoma thyroid cancer, which Karleen said is more common in people ages 30 to 50, rather than someone in their early teens.