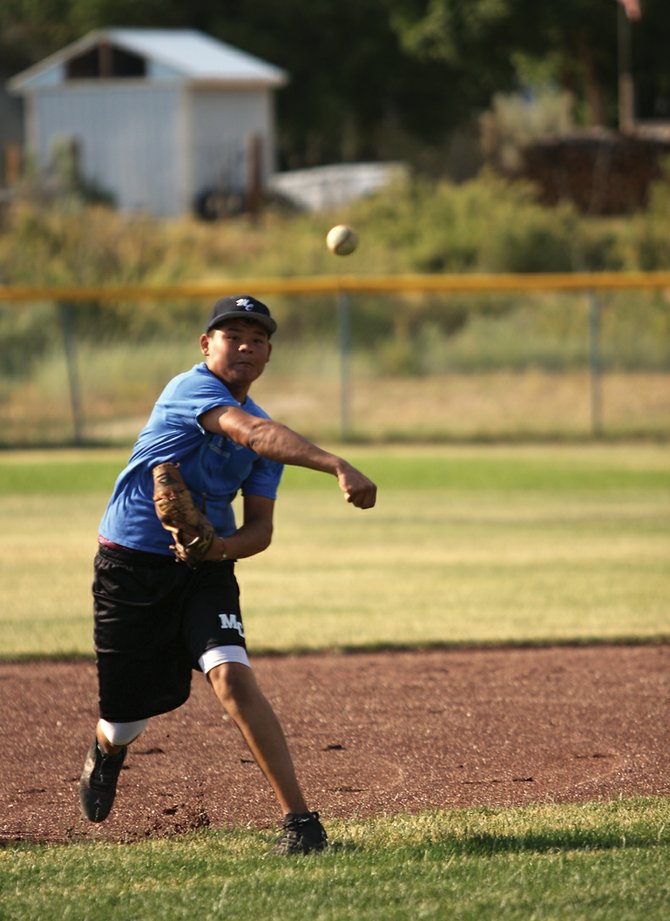 Carlos Maldonado fires across the diamond during Tuesday's American Legion baseball practice. The American Legion Post 62 team fell, 10-5, to Summit during Friday's district tournament in Glenwood Springs. Maldonado went 3 for 4 for the Bulldogs.
Stories this photo appears in:

Despite locking horns in a tight game, the American Legion Post 62 baseball team was unable to beat Summit and fell, 10-5, on Friday in the second round of the district tournament. Because it was the Bulldogs second loss, the team was bounced from the tournament in Glenwood Springs.