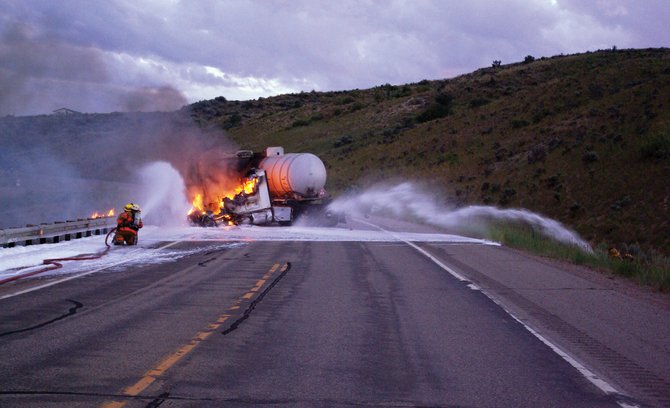 A 1997 Kenworth Tractor caught fire Monday night after a 2010 Ford Escape collided with the vehicle at about 8:20 p.m. on Colorado Highway 13. After impact, the tractor rotated clockwise, jackknifed and came to rest against a guardrail.
Stories this photo appears in:

Yvette Puhl involved in two-vehicle crash Monday night
A Craig woman sustained life-threatening injuries Monday night in a two-vehicle crash two miles south of Craig, the Colorado State Patrol reported in a news release. Yvette Puhl was transported to The Memorial Hospital in Craig and later taken to St. Mary's Hospital in Grand Junction. On Tuesday, St. Mary's reported that Puhl was listed in fair condition.