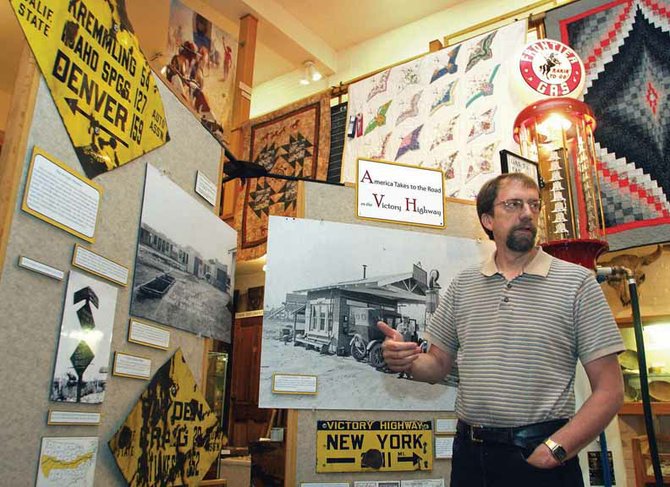 Dan Davidson, director of the Museum of Northwest Colorado, talks about the museum's most recent exhibit, "America Takes to the Road on the Victory Highway," Tuesday at the museum on Yampa Avenue. The exhibit showcases photos and signs along with a restored 10-foot manual gas pump used in the 1920s.
Stories this photo appears in:

The Museum of Northwest Colorado has unveiled two new exhibits this summer — one that pays homage to a cross-country American highway, and another that puts a new wrinkle on an Old West tale. "America Takes to the Road on Victory Highway," a tribute to an effort in the 1920s to honor World War I veterans, opened last week. And, earlier this summer, the museum injected the work of a new artist into "Passing of the Old West," an exhibit that originally opened last year.