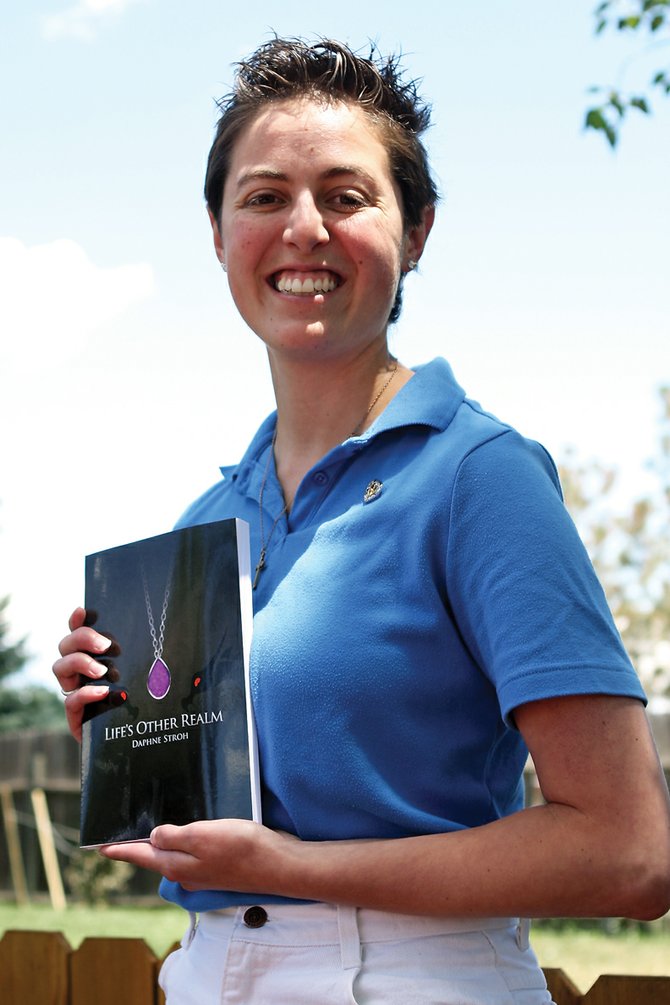 Daphne Stroh holds up her newly published fantasy novel, "Life's Other Realm," on Friday at her home on Woodbury Drive. Stroh wrote the book while in college at the University of Northern Colorado, which she graduated from in 2007. The book was released June 15.

Stories this photo appears in:

Walking through a barren landscape with nothing and no one in sight, Daphne Stroh began to grow weary. Relief finally came in the form of a large purple boulder, which, when she climbed on top of it, had the comfortable feel of a memory foam mattress. And just as she laid down to sleep… She woke up.