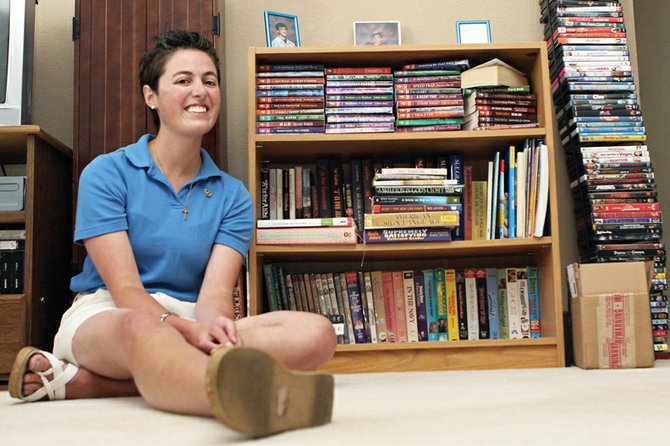 Daphne Stroh sits by a filled bookshelf Friday in her home. Stroh said that although her novel, "Life's Other Realm," is a fantasy book, she does not read many books in the genre. She attributed her story to her active imagination, as well as divine guidance.

Stories this photo appears in:

Walking through a barren landscape with nothing and no one in sight, Daphne Stroh began to grow weary. Relief finally came in the form of a large purple boulder, which, when she climbed on top of it, had the comfortable feel of a memory foam mattress. And just as she laid down to sleep… She woke up.