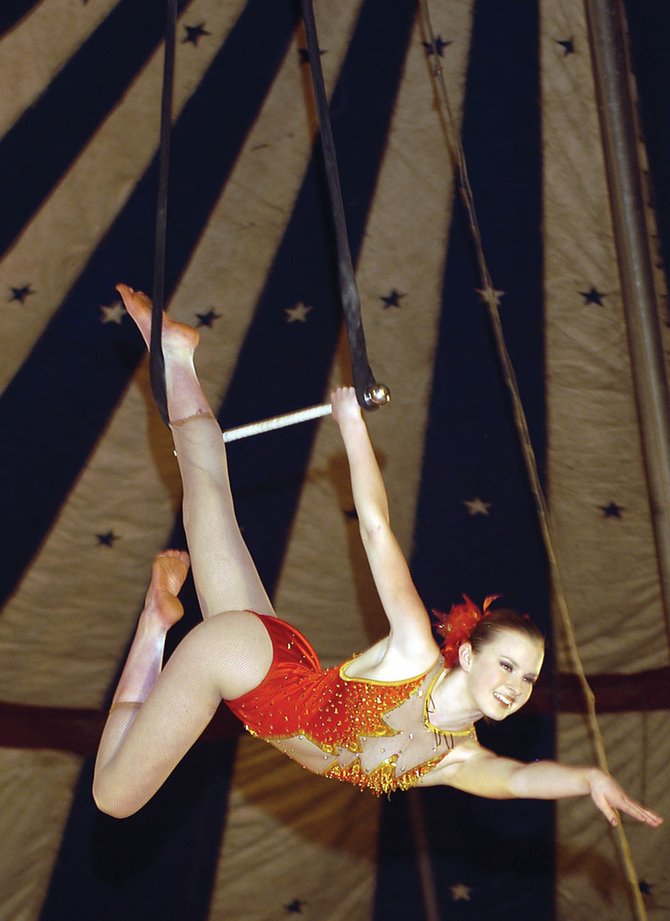 Trapeze artist Miss Simone swings high above the crowd at the Culpepper & Merriweather Circus in 2004. The circus will come to Craig for two Aug. 2 performances and Hayden for two Aug. 3 performances.
Stories this photo appears in:
From high-rising thrill rides to high-flying trapeze acts, this week offers a variety of family fun. The Fun Zones Amusements Carnival in Craig and the Culpepper & Merriweather Circus in both Craig and Hayden are features of this week. And they are features Christina Oxley said are worth looking forward to. "We're really excited," Oxley said. "People say that there's nothing to do in Craig, and we hope this weekend is one of those times when people feel like there's more to do than they have time for."

The Culpepper & Merriweather Circus will be in Craig next month to offer families with a night of fun under the big top. The Craig Lions Club is bringing the circus to town, with performances at 5 p.m. and 7:30 p.m. Aug. 2 at the Moffat County Fairgrounds.